Origins of Lunar New Year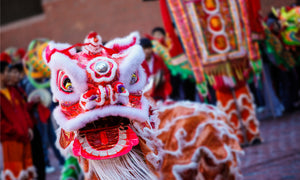 Lunar New Year might be a foreign concept to many that does not share the same cultural backgrounds. But, Fear not! We are here to walk you through the origins and why this 15-day festival is celebrated in Asian cultures.
According to Chinese folk tales, thousands of years ago, a monster named "Nian" (年) would attack villagers at the start of each new year. The villagers soon found that the monster was terrified of loud noises, bright lights, and the colour red, and was able to use these to scare the monster away, keeping it away from the village.
Firecrackers, Fireworks, red clothing and decorations are commonly used in celebrations to cleanse out the bad luck from the old year and bring in good luck and prosperity of the new.
In a modern context, Chinese New Year is a holiday for feasting and family gatherings. The last event held during the Chinese New Year is called the Lantern Festival(元宵), during which people hang glowing lanterns in temples or carry them during a night-time parade. Since the dragon is a Chinese symbol of good fortune, a dragon dance highlights festival celebrations in many areas. This procession involves a long, colourful dragon being carried through the streets by numerous dancers.
---