Ommi's Recycle Programme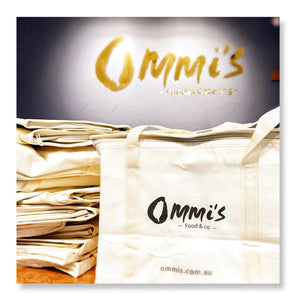 The Ommi's Cooler Bag Recycling Programme has started!
I'm sure Ommi's fans are hoarding a lot of Ommi's cooler bags, right?
For the sake of sustainability, please make an effort to reuse our cooler bags!
Join Ommi's in our quest to protect the planet 🌏🌍🌎❤️!
Also, if you have lots and lots of Ommi's coolers, please bring them back to Ommi's will give you discount $2 /each bag to use shopping in our store 😀.


相信O粉們應該囤積了不少Ommi's的保冷袋吧?
為了永續發展,請大家努力重複使用我們的保冷袋!
跟著Ommi's 一起環保愛地球
如果你家實在是很多很多很多的Ommi's保冷袋,歡迎拿回來ommi's的店面,我們一個保冷袋會折扣$2給你們在店內消費使用唷
---