Hong Yu Aus 宏裕行 Penghu Cuttlefish Collection Now on Ommis 🎉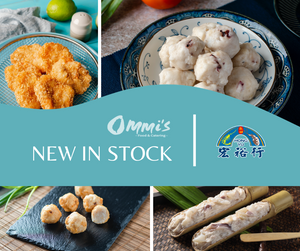 Ommis Online Exclusive! Hong Yu Aus Penghu Squid has launched on the Ommis online store! 🎉 Available for delivery throughout Australia 🎉
Are you ready to explore the delicious Taiwan Penghu Squid series? Hong Yu Hang offers top-quality hand-peeled Tiger Stripe Squid, ensuring every bite is filled with sweet, tender squid pieces!
Products include Squid Balls, Squid Rings, and Squid Paste, each with a unique flavor, guaranteed to provide a fresh and delightful taste.


Now, you can find the Hong Yu Hang Penghu Cuttlefish series on Ommis, making it easy to savor the classic Taiwanese seafood dishes.
Browse our platform now and embark on your culinary journey! 🛒😋
https://shorturl.at/dBI09
---